The influence of classical archaeology
Puig i Cadafalch was a greater advocate of classical archaeology. Despite his numerous commitments elsewhere, he remained at the fore of the excavations at Empúries, where work continued every year thanks to the efforts of Emili Gandia. Puig i Cadafalch was involved in the study of other Roman remains. In 1916 he negotiated with the Archbishop of Tarragona the beginning of excavations at the foot of the city's walls. In 1917 he supervised the excavations in the villa of La Salut in Sabadell carried out by the painter Joan Vila Cinca. In 1918 he promoted the construction of a large-scale model of the excavations at Empúries. Finally, in 1923 he took the decision to begin digging at La Fàbrica de Tabacs in Tarragona, where an important palaeo-Christian necropolis was eventually unearthed.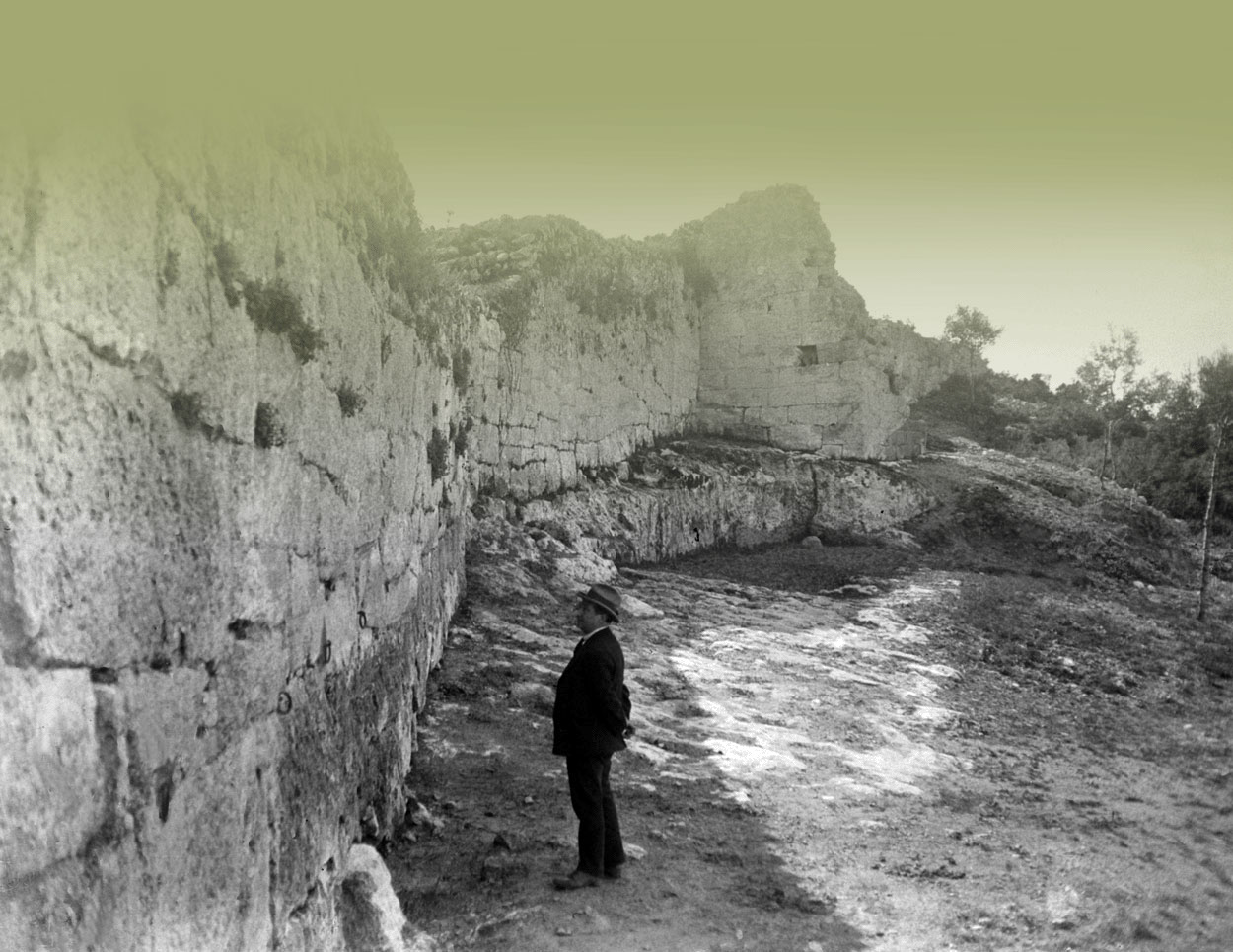 Exterior of the wall surrounding the Olèrdola complex. Between 1915 and 1920.
MAC Photographic Archive.